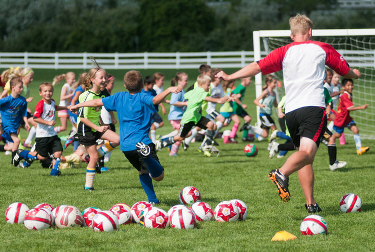 June 6-10th, June 20-24th, and July 18-22
All Full Day Camps: 9am - 4pm – Ages: 4 -18 $250 Lunch Provided Each Day
Half Day Option: 9am - 12pm – Ages: 4 -18 $125 Lunch Not Included
All campers will receive a camp T-shirt and water and Gatorade will also be provided.
PLAYERS SHOULD BRING: Cleats • Running shoes - Soccer ball •Shin guards • Snack
(Please make sure that your son or daughter bring non marking running shoes for all indoor play.)
To register for the program, please click HERE.
All camps will be held at: St Joseph Academy 155 State Road 207 St Augustine, FL 32084
For further questions please email: Josh Braun at jmjbraun@hotmail.com